How it Works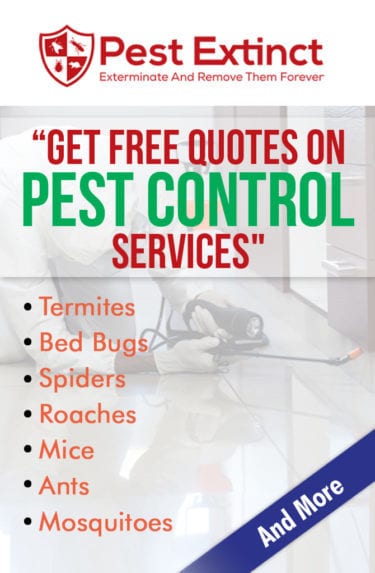 Smart people want the most value for every dollar spent. With that simple logic in mind, we developed an easy, cost-free solution to help homeowners and renters find reliable pest control companies at the most affordable price in town.
In just 3 steps you'll be on your way to eliminating any pests or rodents in your home.
Step 1:
Browse our guide for all sorts of useful information about pest control.
Step 2:
Tell us about your pests and what your desired outcome is.
Step 3:
Sit back. Relax. We'll have pest control companies in your area contact you with solutions of prices.
We respect your privacy and only ask for the information needed to connect you with exterminators near you. Your information will not be used for any purposes other than putting you in touch with pre-screened companies. You are under no obligation to do business with us, or our affiliates.
Thank you for letting Pest Extinct be your trusted partner for all your pest, bug, and rodent problems.